DevOps Foundation (DOFD) Certification Training
Accredited by DevOps Institute
DevOps is a professional and cultural movement that stresses collaboration, communication, integration, and automation to improve the workflow between IT operations professionals and software developers. Improved processes will boost the capacity to develop, produce, deploy, and run software and services more rapidly. IT's greater ability to produce software swiftly improves the business's ability to give value to customers more quickly. The course covers a broad variety of essential DevOps terminology and concepts, stresses all DevOps components (people, processes, and technology), and discusses how implementing a DevOps culture will need organizational transformation. The education reinforces what is taught via relevant, hands-on tasks.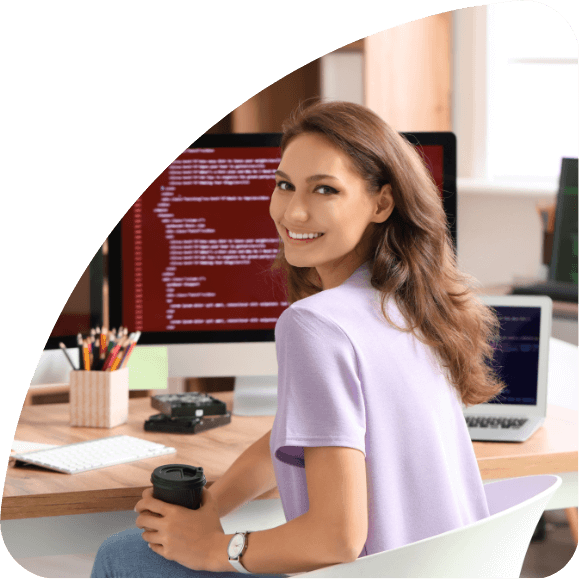 DevOps Foundation (DOFD) Certification Training Overview
The DevOps Foundation course offers a fundamental comprehension of essential DevOps terminology, making it possible for everyone to communicate in the same language. It also emphasizes the advantages of using DevOps to assist in the fulfilment of various authorities' goals.
Specify DevOps goals and vocabulary.
The advantages of business and information technology must be proven.
Study CI, CD, testing, security, and the Three Ways concepts and approaches.
Integrate DevOps with other frameworks like Agile, Lean, and ITSM.
Work methods, communication, and feedback loops should all be improved.
Identify methods to automation, such as deployment pipelines and DevOps toolchains.
Recognize critical success factors and key performance indicators.
Use real-world examples to understand the ROI of a DevOps programme.
Identify the best way to scale DevOps for the organisation.
Course Key Features
Case studies from real life are interwoven throughout the course.
Access to further DevOps Institute material and communities.
Exam voucher included.
Course preparation consultation.
Training Options
2-day instructor-led training course
Live, online classroom training by top instructors and practitioners
Official DevOps Curriculum
After-course instructor coaching benefit
Exam voucher included
One-on-one after-course instructor coaching
Pay later by invoice -OR- at the time of checkout by credit card
Continuous learner assistance and support
2-day in-class training
Official DevOps Institute Curriculum
After-course instructor coaching benefit
Exam voucher included
Pre-course consultation
Highly experienced instructor(s)
Post-course follow-up
All related Averest's quality control tools and required stationary
5 or 4 stars training venue
Continuous learner assistance and support
A highly customized Corporate Training service designed exclusively for corporate employees and teams. Our training programs are meticulously planned and executed to fill knowledge and experience gaps, helping organizations achieve their business goals. With a comprehensive assessment and tailored curriculum, our experienced trainers deliver modules in areas of accreditation requirements as well as complementary practices such as leadership, communication, and technology adoption. Official certification exam voucher is provided upon completion, ensuring professional growth and measurable results. Contact us now to partner with Averest Training in order to bridge the gaps in your workforce and unlock the full potential of your team.
Schedules
2 Days,
09:00 - 17:00,UTC +03:00,
Dubai, UAE Dubai, United Arab Emirates
2 Days,
09:00 - 17:00,UTC +03:00,
Istanbul, TR Istanbul, Turkey
2 Days,
09:00 - 17:00,UTC +03:00,
DevOps Foundation (DOFD) Certification Training Course Content
.
+
Module 1 Core DevOps Principles.
Exploring DevOps
The Three Ways
The First Way
The Theory of Constraints
The Second Way
The Third Way
Chaos Engineering
Learning Organizations
+
Module 2 Key DevOps Practices.
Continuous Delivery, Site Reliability & Resilience Engineering
DevSecOps and ChatOps
Kanban
+
Module 3 Business and Technology Frameworks.
Agile, ITSM, Lean
Safety Culture
Learning Organizations
Sociocracy/Holacracy
Continuous Funding
+
Module 4 Culture, Behaviors & Operating Models.
Defining Culture
Behavioral Models
Organizational maturity models
Target Operating Models
+
Module 5 Automation & Architecting DevOps Toolchains.
CI/CD
Cloud, Containers, Kubernetes
DevOps Toolchain
+
Module 6 Measurement, Metrics, and Reporting.
The Importance of Metrics
Technical Metrics
Business Metrics
Measuring & Reporting Metrics
+
Module 7 Sharing, Shadowing and Evolving.
Collaborative Platforms
Immersive, Experiential Learning
DevOps Leadership
Evolving Change
FAQs About DevOps Foundation (DOFD) Certification Training
The median annual salary for DevOps engineers is around $93,000, while the top 10% earn approximately $135,000 per year.