Corporate Team
Training
Corporate Team Training is a learning and development solution for businesses. Averest will analyse your company's structure and employees, as well as its essential touchpoints. The next step will be to collaborate with your L&D division to design a training programme for your teams and individuals based on the data we collect. In order to help you meet your objectives and ensure that your business is prepared for future challenges, our experienced instructors will customise the course material to meet your specific needs. Our customised courses, certified training programmes, comprehensive learning paths, and other consultations all serve to improve your business.
Are you interested in hearing more about the customised trainings we develop for corporations and businesses?
Yes I do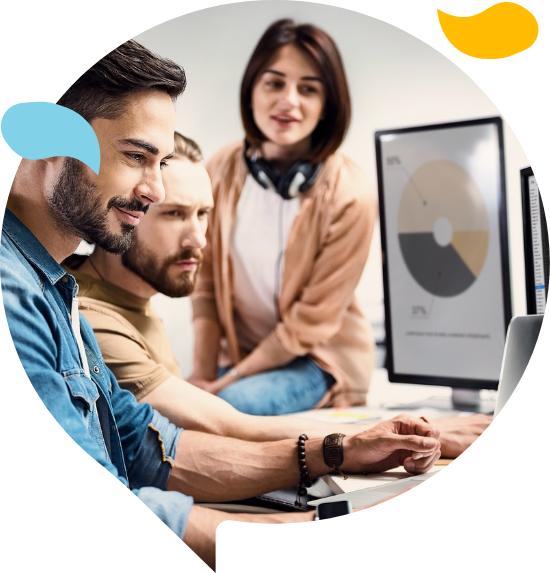 Benefits of
Corporate

Team Training
Training Customized for Your Company
Trainings and courses tailored to your company's needs will be more effective than those with predetermined materials because they will be more directly applicable to your organization's goals.
More Scope for Varied Exercises
Our expert instructors will tailor the course content to your company and employees, providing you with the most effective exercises and engaging sessions.
Continuous Learning
By utilising Averest's corporate team training solution, we can work with the leaders of your company to come up with a long-term plan for your team's growth and, by extension, the growth of your business.
Team Building
Taking part in training as a group has been shown to improve team dynamics, which in turn boosts productivity because team members feel more invested in one another's success.
Feedback & Followups
The Averest Team and trainers will provide the team with Q&A sessions, feedback, and follow-ups to ensure that they are getting the most out of their training.
The 'Human Touch'
Having a trainer and other learners in the room often really helps to bring the subject 'alive', and having a trainer in the room can help you relate the subject to your own experiences.
Averest with Numbers
3000+
Professionals Trained
Let us inform you about our services.