Systems Security Certified Practitioner (SSCP) Training
Accredited by ISC²
The SSCP certification, offered by ISC2, is globally recognized and validates one's proficiency in implementing, monitoring, and administering cybersecurity controls. It covers a broad range of technical topics, ensuring individuals possess a well-rounded understanding of essential security concepts and practises. Averest Training provides ISC2 Certified SSCP Training, a thorough course that equips participants with the knowledge and abilities needed to succeed in the ever-changing field of cybersecurity. Our training provides the foundation needed to excel in the cybersecurity field.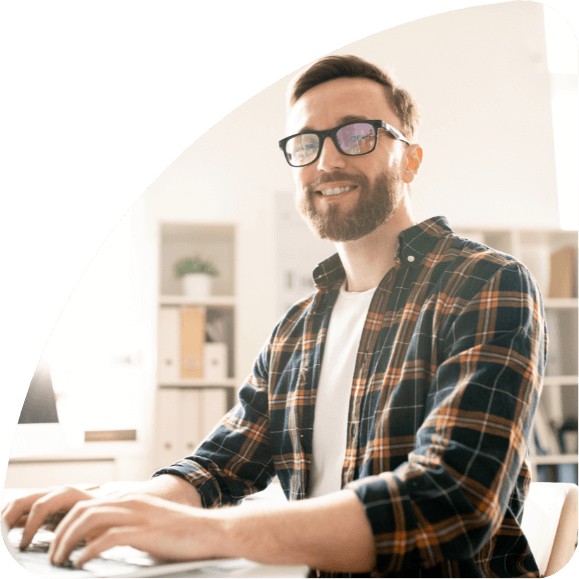 Systems Security Certified Practitioner (SSCP) Training Overview
The SSCP certification focuses on seven key domains, namely Access Controls, Security Operations and Administration, Risk Identification, Monitoring and Analysis, Incident Response and Recovery, Cryptography, Network and Communications Security, and Systems and Application Security. By covering these domains, the SSCP certification ensures that certified professionals possess a well-rounded understanding of various cybersecurity aspects.
Detail security measures and how asset management is geared towards mitigating risk.
Evaluate the various approaches to risk management and the effectiveness of security measures.
Learn more about cryptography, the study of methods to conceal data and conversations.
Defend your infrastructure by securing your software, data, and devices.
Use proper network and communication safeguards to create a risk-free online network.
Evaluate the state of wireless and cloud security.
Get your incident detection and response plans in order.
Take the necessary steps that will lead to the development of risk management.
Course Key Features
Evaluation of the course's content after completion, with follow-up questions and answers that highlight study gaps
End of chapter quizzes with answer explanations to assess comprehension
With 20 subject-specific exercises and 12 real-world examples
(ISC)2 authorized instructor(s)
Training Options
5-days in-class training
Official (ISC)² Curriculum
After-course instructor coaching benefit
Exam voucher included with course tuition
Pre-course consultation
Highly experienced instructor(s)
Post-course follow-up
All related Averest's quality control tools and required stationary
5 or 4 stars training venue
Pay later by invoice -OR- at the time of checkout by credit card
Continuous learner assistance and support
5-day instructor-led training course
Live, online classroom training by top instructors and practitioners
Official (ISC)² Curriculum
After-course instructor coaching benefit
Exam voucher included with course tuition
One-on-one after course instructor coaching
Pay later by invoice -OR- at the time of checkout by credit card
Continuous learner assistance and support
A highly customized Corporate Training service designed exclusively for corporate employees and teams. Our training programs are meticulously planned and executed to fill knowledge and experience gaps, helping organizations achieve their business goals. With a comprehensive assessment and tailored curriculum, our experienced trainers deliver modules in areas of accreditation requirements as well as complementary practices such as leadership, communication, and technology adoption. Official certification exam voucher is provided upon completion, ensuring professional growth and measurable results. Contact us now to partner with Averest Training in order to bridge the gaps in your workforce and unlock the full potential of your team.
Schedules
5 Days,
09:00 - 17:00,UTC +03:00,
Dubai, UAE Dubai, United Arab Emirates
5 Days,
09:00 - 17:00,UTC +03:00,
Istanbul, TR Istanbul, Turkey
5 Days,
09:00 - 17:00,UTC +03:00,
Systems Security Certified Practitioner (SSCP) Training Course Content
.
+
Module 1 Introducing Security and Aligning Asset Management to Risk Management.
Classify information security and security concepts.
Summarize components of the asset management lifecycle .
Identify common risks and vulnerabilities.
Provide examples of appropriate risk treatment.
+
Module 2 Understanding Risk Management Options and the Use of Access Controls to Protect Assets.
Provide examples of functional security controls and policies for identified scenarios.
Classify various access control models.
Identify components of the identity management lifecycle.
Recognize access control and authentication methods.
Identify the fundamental concepts of cryptography driving requirements and benefits.
Recognize symmetric encryption methods.
Use asymmetric encryption methods.
Examine Public-Key Infrastructure (PKI) systems and certificates.
Summarize fundamental key management terms and concepts.
Recognize how to implement secure protocols.
Review methods of cryptanalytic attack.
+
Module 4 Securing Software, Data, and Endpoints.
Discuss software systems and application security.
Recognize data security concepts and skills.
Identify malicious code and countermeasures.
Evaluate Mobile Device Management (MDM) and security issues with mobile and autonomous endpoints.
Review attacks and countermeasures for virtual machines.
+
Module 5 Network and Communications Security.
Recognize layers of the OSI Model, their functions, and attacks present at each layer.
Identify commonly used ports and protocols.
Select appropriate countermeasures for various network attacks.
Summarize best practices for establishing a secure networked environment.
+
Module 6 Cloud and Wireless Security.
Recall cloud security concepts and configurations.
Recognize types of virtualization and cloud security considerations.
Summarize the types of telecommunications and network access controls.
+
Module 7 Incident Detection and Response.
Review the steps for monitoring, incident detection, and data loss prevention using all source intelligence.
Identify the elements of an incident response policy and members of the incident response team (IRT).
Classify the SSCP's role in supporting forensic investigations.
+
Module 8 Maturing Risk Management.
Identify operational aspects of change management.
Summarize physical security considerations.
Design a security education and awareness strategy.
Recognize common security assessment activities.
Classify the components of a business continuity plan and disaster recovery plan.