Certified Information Systems Security Professional (CISSP) Training
Accredited by ISC²
Regarded as the gold standard in the industry, CISSP equips you with the knowledge and skills needed to protect organizations from cyber threats and establish yourself as an esteemed information security professional. Averest Training's CISSP program offers a comprehensive curriculum, led by industry experts, covering key domains such as security and risk management, asset security, and communication and network security. With hands-on practical experience and real-world case studies, you'll gain the expertise to safeguard data, design secure systems, and implement effective security measures.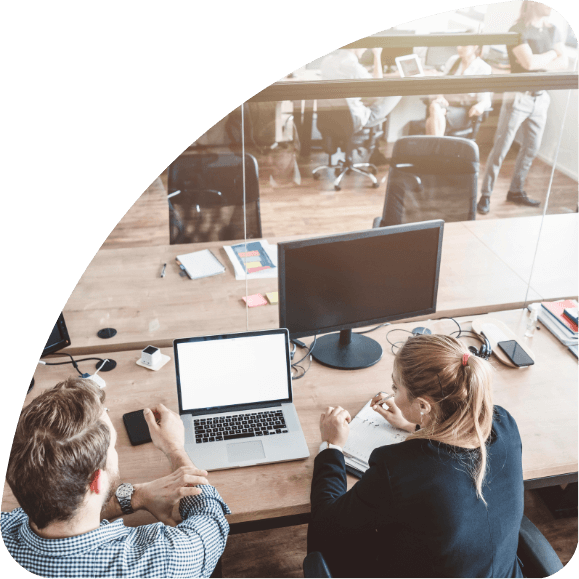 Certified Information Systems Security Professional (CISSP) Training Overview
The Certified Information Systems Security Professional (CISSP) is a worldwide recognized information technology security expert. Our CISSP training is linked with the most current (ISC)2 version, which was issued on May 1, 2021, and covers all elements of IT security, helping you to become an expert in information security.
Learn from real-world (ISC)2® teachers utilizing (ISC)2 course materials with a selected authorized partner
Learn about the eight domains of the CISSP CBK (Common Body of Knowledge)
Create a test study plan by assessing your own strengths and shortcomings
Get instant access to hundreds of test practice questions
With one-on-one teacher tutoring after the course, you may continue your study and confront new difficulties
Course Key Features
The value added by teacher mentoring after the training has been completed
You will get access to hundreds of practise questions, allowing you to better prepare for your tests
With the course tuition voucher, you will be able to take the CISSP test. Official (ISC)2® course materials may be obtained from a selected (ISC)2® official partner
Training Options
5-days in-class training
Official (ISC)²A Curriculum
After-course instructor coaching benefit
Exam voucher included with course tuition
Pre-course consultation
Highly experienced instructor(s)
Post-course follow-up
All related Averest's quality control tools and required stationary
5 or 4 stars training venue
Pay later by invoice -OR- at the time of checkout by credit card
Continuous learner assistance and support
5-day instructor-led training course
Live, online classroom training by top instructors and practitioners
Official (ISC)² Curriculum
After-course instructor coaching benefit
Exam voucher included with course tuition
One-on-one after course instructor coaching
Pay later by invoice -OR- at the time of checkout by credit card
Continuous learner assistance and support
A highly customized Corporate Training service designed exclusively for corporate employees and teams. Our training programs are meticulously planned and executed to fill knowledge and experience gaps, helping organizations achieve their business goals. With a comprehensive assessment and tailored curriculum, our experienced trainers deliver modules in areas of accreditation requirements as well as complementary practices such as leadership, communication, and technology adoption. Official certification exam voucher is provided upon completion, ensuring professional growth and measurable results. Contact us now to partner with Averest Training in order to bridge the gaps in your workforce and unlock the full potential of your team.
Schedules
Istanbul, TR Istanbul, Turkey
5 Days,
09:00 - 17:00,UTC +03:00,
London, GB London, United Kingdom
5 Days,
09:00 - 17:00,UTC +03:00,
Dubai, UAE Dubai, United Arab Emirates
5 Days,
09:00 - 17:00,UTC +03:00,
Certified Information Systems Security Professional (CISSP) Training Course Content
.
+
Module 1 Security and Risk Management.
Understand, adhere to, and promote professional ethics
Understand and apply security concepts
Evaluate and apply security governance principles
Determine compliance and other requirements
Understand legal and regulatory issues that pertain to information security in a holistic context
Understand requirements for investigation types (i.e., administrative, criminal, civil, regulatory, industry standards)
Develop, document, and implement security policy, standards, procedures, and guidelines
Identify, analyze, and prioritize Business Continuity (BC) requirements
Contribute to and enforce personnel security policies and procedures
Understand and apply risk management concepts
Understand and apply threat modeling concepts and methodologies
Apply Supply Chain Risk Management (SCRM) concepts
Establish and maintain a security awareness, education, and training program
+
Module 2 Asset Security.
Identify and classify information and assets
Establish information and asset handling requirements
Provision resources securely
Manage data lifecycle
Ensure appropriate asset retention (e.g., End-of-Life (EOL), End-of-Support (EOS))
Determine data security controls and compliance requirements
+
Module 3 Security Architecture and Engineering.
Research, implement and manage engineering processes using certain design principles
Understand the fundamental concepts of security models (e.g., Biba, Star Model, Bell-LaPadula)
Select controls based upon systems security requirements
Understand security capabilities of Information Systems (IS) (e.g., memory protection, Trusted Platform Module (TPM), encryption/decryption)
Assess and mitigate the vulnerabilities of security architectures, designs, and solution elements
Select and determine cryptographic solutions
Understand methods of cryptanalytic attacks
Apply security principles to site and facility design
Design site and facility security controls
+
Module 4 Communication and Network Security.
Assess and implement secure design principles in network architectures
Secure network components
Implement secure communication channels according to design
+
Module 5 Identity and Access Management (IAM).
Control physical and logical access to assets
Manage identification and authentication of people, devices, and services
Federated identity with a third-party service
Implement and manage authorization mechanisms
Manage the identity and access provisioning lifecycle
Implement authentication systems
+
Module 6 Security Assessment and Testing.
Design and validate assessment, test, and audit strategies
Conduct security control testing
Collect security process data (e.g., technical and administrative)
Analyze test output and generate a report
Conduct or facilitate security audits
+
Module 7 Security Operations.
Understand and comply with investigations
Conduct logging and monitoring activities
Perform Configuration Management (CM) (e.g., provisioning, baselining, automation)
Apply foundational security operations concepts
Apply for resource protection
Conduct incident management
Operate and maintain detective and preventative measures
Implement and support patch and vulnerability management
Understand and participate in change management processes
Implement recovery strategies
Implement Disaster Recovery (DR) processes
Test Disaster Recovery Plans (DRP)
Participate in Business Continuity (BC) planning and exercises
Implement and manage physical security
Address personnel safety and security concerns