Certified Cloud Security Professional (CCSP) Training
Accredited by ISC²
(ISC)² designed the Certified Cloud Security Professional (CCSP) certificate to guarantee that cloud security professionals have the knowledge, skills, and abilities required in cloud security design, implementation, architecture, operations, controls, and regulatory framework compliance. A CCSP applies information security expertise to a cloud computing environment and exhibits proficiency in cloud security architecture, design, operations, and service orchestration. This professional competence is measured against an internationally acknowledged body of knowledge.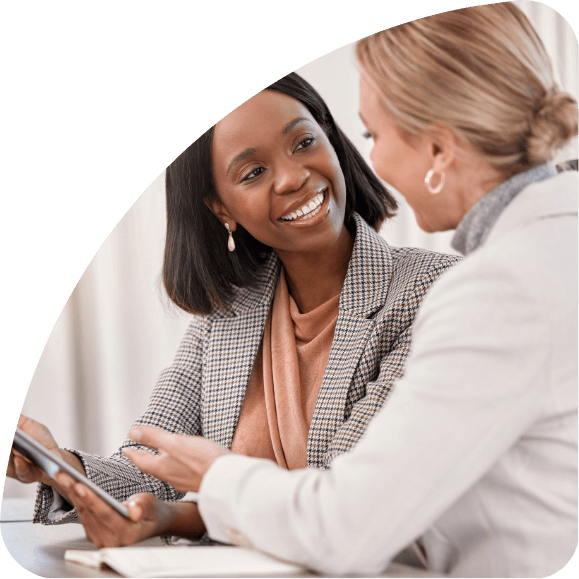 Certified Cloud Security Professional (CCSP) Training Overview
The (ISC)2® Certified Cloud Security Professional (CCSP) training course offers a comprehensive grasp of the information security threats and mitigation tactics required for cloud data protection. This CCSP certification training course will prepare you to pass the CCSP test and become a Certified Cloud Security Professional by covering the six domains of the Official (ISC)2; CCSP Common Body of Knowledge (CBK®).
Understand the laws, regulations, and guidelines that govern cloud services.
Understand the fundamental legal and regulatory standards for data privacy.
Assess the risks, vulnerabilities, threats, and attacks in the cloud environment.
Evaluate the idea and strategy for the cloud architecture's security measures.
Decide what supervision of security activities is necessary.
Recognize and execute the standards and operational controls.
Explain the many "as a service" cloud deployment options available today.
Course Key Features
The test voucher is included in the cost of the course.
A Tool for Preparing for the ISC2 CSSP Exam
Training and information that is officially sanctioned by (ISC)2®
Training Options
5-days in-class training
Official (ISC)² Curriculum
After-course instructor coaching benefit
Exam voucher included with course tuition
Pre-course consultation
Highly experienced instructor(s)
Post-course follow-up
All related Averest's quality control tools
Required stationary
Extra services: Airport transportation, Lunch, etc.
Pay later by invoice -OR- at the time of checkout by credit card
Continuous learner assistance and support
A highly customized Corporate Training service designed exclusively for corporate employees and teams. Our training programs are meticulously planned and executed to fill knowledge and experience gaps, helping organizations achieve their business goals. With a comprehensive assessment and tailored curriculum, our experienced trainers deliver modules in areas of accreditation requirements as well as complementary practices such as leadership, communication, and technology adoption. Official certification exam voucher is provided upon completion, ensuring professional growth and measurable results. Contact us now to partner with Averest Training in order to bridge the gaps in your workforce and unlock the full potential of your team.
Schedules
Istanbul, TR Istanbul, Turkey
5 Days,
09:00 - 17:00,UTC +03:00,
London, GB London, United Kingdom
5 Days,
09:00 - 17:00,UTC +03:00,
Dubai, UAE Dubai, United Arab Emirates
5 Days,
09:00 - 17:00,UTC +03:00,
Certified Cloud Security Professional (CCSP) Training Course Content
.
+
Module 1 Cloud Concepts, Design and Architecture.
Understand the fundamentals of cloud computing
Describe cloud architecture reference
Understand the cloud computing security concepts
Learn secure cloud computing design principles
Evaluate cloud service providers
+
Module 2 Cloud Data Security.
Describe cloud data concepts
Design and implement architectures for cloud data storage
Design and implement data security strategies and technologies
Implement data discovery
Plan and implement data classification
Plan and execute Information Rights Management (IRM)
Plan and implement policies for data retention, destruction, and archiving
Design and execute data event auditability, traceability, and accountability
+
Module 3 Cloud Platform and Infrastructure Security.
Understand the infrastructure and platform components of the cloud
Design a secure data centre
Analyze cloud infrastructure and platform risks
Implementation and planning of security controls
Business Continuity (BC) and Disaster Recovery Planning (DR)
+
Module 4 Cloud Application Security.
Boost application security training and awareness
Demonstrate the Secure Software Development Life Cycle (SDLC) process
Implementation of the secure Software Development Life Cycle (SDLC)
Utilize cloud software validation and assurance
Deploy secure validated software
Mastering the particulars of cloud application architecture
Design a suitable system for identity and access management (IAM)
+
Module 5 Cloud Security Operations.
Plan and implement the cloud's physical and logical architecture
Operate and maintain the cloud environment's physical and logical infrastructure
Implement operational standards and controls
Support digital forensics
Manage interactions with pertinent parties
Manage security procedures
+
Module 6 Legal, Risk, and Compliance.
Specify legal requirements and risks specific to the cloud environment
Analyse privacy concerns
Understanding the audit process, methodology, and necessary changes for a cloud environment
Understand the cloud's impact on enterprise risk management
Understand cloud contracting and outsourcing