Certified Information Security Manager (CISM) Training
Accredited by ISACA
Averest Training presents ISACA's Certified Information Security Manager (CISM), a prestigious certification designed for information security management professionals. With a focus on providing comprehensive expertise in managing, designing, and overseeing an enterprise's information security program, CISM equips individuals with the skills needed to navigate the evolving landscape of cybersecurity threats and challenges. Backed by the globally recognized ISACA, this certification offers industry-validated knowledge and practical insights to ensure organizations can effectively protect their valuable assets. The CISM program encompasses four domains: Information Security Governance, Risk Management, Information Security Program Development and Management, and Information Security Incident Management. By earning the CISM certification, professionals demonstrate their commitment to maintaining the highest standards of information security management, and enhance their career prospects in this critical field. Join Averest Training to embark on a transformative journey towards becoming a trusted information security leader with the CISM certification.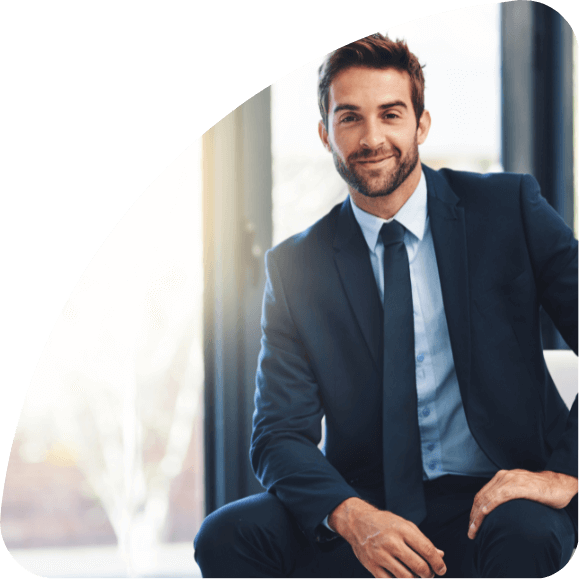 Certified Information Security Manager (CISM) Training Overview
The CISM training focuses on management IT security abilities and will prepare you to create, build, and maintain your organization's security architecture. This training is tailored to help you succeed on your first try at the CISM exam, and it is in line with ISACA's best practises. The CISA is intended for professionals who prefer to focus on the administrative aspects of information security rather than the intricate inner workings of numerous information security concepts. This training will prepare you to manage your IT organization's ongoing security, compliance, and governance. You'll learn about the connection between an information security programme and broader corporate goals and objectives.
Prepare for and successfully complete the Certified Information Security Manager (CISM) examination
Create a plan of action for implementing an information security strategy
Manage and monitor risks to information security
Create and manage an internal and external information security plan
Implement policies and procedures for addressing and recovering from disruptive and harmful information security incidents
Course Key Features
Official ISACA Curriculum
After-Course Instructor Coaching
ISACA CISM Review 16th Edition Manual
ISACA CISM Exam Prep Tool
ISACA CISM Exam Voucher
Training Options
4-days in-class training
Official ISACA Curriculum
After-course instructor coaching benefit
Exam voucher included with course tuition
Pre-course consultation with course customization
Highly experienced instructor(s)
Post-course follow-up
All related Averest's quality control tools and required stationary
5 or 4 stars training venue
Continuous learner assistance and support
4-day instructor-led training course
Live, online classroom training by top instructors and practitioners
Official ISACA Curriculum
After-course instructor coaching benefit
Exam voucher included with course tuition
One-on-one after course instructor coaching
Pay later by invoice -OR- at the time of checkout by credit card
Continuous learner assistance and support
A highly customized Corporate Training service designed exclusively for corporate employees and teams. Our training programs are meticulously planned and executed to fill knowledge and experience gaps, helping organizations achieve their business goals. With a comprehensive assessment and tailored curriculum, our experienced trainers deliver modules in areas of accreditation requirements as well as complementary practices such as leadership, communication, and technology adoption. Official certification exam voucher is provided upon completion, ensuring professional growth and measurable results. Contact us now to partner with Averest Training in order to bridge the gaps in your workforce and unlock the full potential of your team.
Schedules
4 Days,
09:00 - 17:00,UTC +03:00,
Istanbul, TR Istanbul, Turkey
4 Days,
09:00 - 17:00,UTC +03:00,
London, GB London, United Kingdom
4 Days,
09:00 - 17:00,UTC +03:00,
Certified Information Security Manager (CISM) Training Course Content
.
+
Module 1 Information Security Governance.
Introduction to information security governance
Effective information security governance
Governance and third-party relationships
Information security metrics
Information security governance metrics
Information security strategy
Information security strategy development
Strategy resources and constraints
Other frameworks
Compliances
Action plans to implement strategy
Governance of enterprise IT
+
Module 2 Information Risk Management and Compliance.
Recovery time objectives
Information risk management
Risk assessment
Information asset classification
Assessment management
Information resource valuation
Security control baselines
Risk monitoring
Training and awareness
Information risk management documentation
+
Module 3 Information Security Program Development and Management.
Information security program management overview, objectives, and concepts
Information security program technology resources
Information security program development, framework, and roadmap
Enterprise Information Security Architecture (EISA)
Security Program Management and Administration
Security Program Services and Operational Activities
Controls
Security Program Metrics and Monitoring
Measuring Operational Performance
Common Information Security Program Challenges
+
Module 4 Information Security Incident Management.
Incident management overview and procedures
Incident management resources and objectives
Incident management metrics and indicators
Defining incident management procedures
Business continuity and disaster recovery procedures
Post incident activities and investigation
ISACA code of professional ethics
Laws and regulations, policy vs law within an organisation
Ethics and the internet IAB