Certified Governance of Enterprise IT (CGEIT) Training
Accredited by ISACA
Enterprise executives have come to the realization that enterprise governance must be extended to information technology and information systems as technology has become more and more important to the attainment of business goals and the delivery of value. Nowadays, successful businesses understand how important it is to match their business plans and objectives with IT initiatives, assets, and processes. IT governance has become a mission-critical issue for small and large corporate businesses globally as a vital part of overall enterprise governance. ISACA® created the Certified in the Governance of Enterprise IT® (CGEIT®) certification to meet the growing need for IT governance experts in business and to encourage good IT governance practises.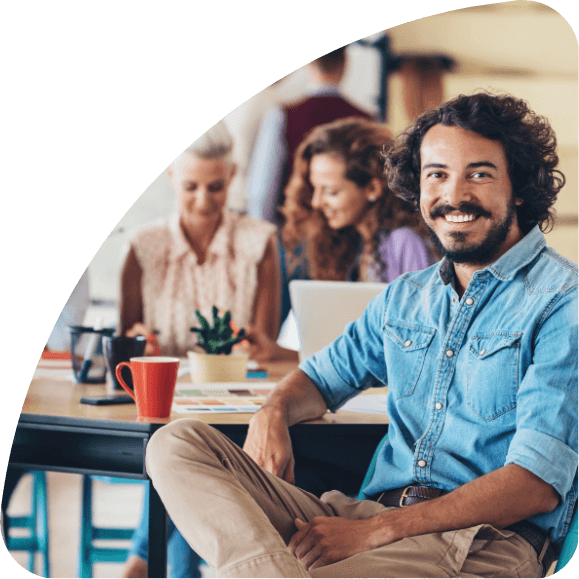 Certified Governance of Enterprise IT (CGEIT) Training Overview
The official ISACA CGEIT certification course will prepare you for the exam to become Certified in Enterprise IT Governance. It provides comprehensive coverage of the GEIT Framework. The exam domains have been reduced from five to four in this 2020 updated ISACA CGEIT exam content outline, including enterprise IT governance, IT resources, benefit realization, and risk optimization. This course is intended for senior managers, CIOs, compliance and IS professionals, and those looking for more efficient and effective IT management practices.
Prepare for and pass the CGEIT (Certified Governance Enterprise IT) exam.
Define, implement, and manage a framework for enterprise IT governance.
Facilitate and support the achievement of enterprise goals.
Ensure that IT-enabled investments are managed so that business benefits are maximized.
Create an IT risk management framework for identifying, analyzing, mitigating, managing, monitoring, and communicating IT-related business risks.
Improve IT resource utilization.
Course Key Features
Exam voucher included with the course tuition
After-course instructor coaching benefit
Official ISACA Curriculum
Training Options
4-days in-class training
Official ISACA Curriculum
Exam voucher included with course tuition
Pre-course consultation
After-course instructor coaching benefit
Highly experienced instructor(s)
Post-course follow-up
All related Averest's quality control tools and required stationary
5 or 4 stars training venue
Continuous learner assistance and support
4-day instructor-led training course
Live, online classroom training by top instructors and practitioners
Exam voucher included with course tuition
Official ISACA Curriculum
After-course instructor coaching benefit
Exam voucher included with course tuition
One-on-one after course instructor coaching
Pay later by invoice -OR- at the time of checkout by credit card
Continuous learner assistance and support
A highly customized Corporate Training service designed exclusively for corporate employees and teams. Our training programs are meticulously planned and executed to fill knowledge and experience gaps, helping organizations achieve their business goals. With a comprehensive assessment and tailored curriculum, our experienced trainers deliver modules in areas of accreditation requirements as well as complementary practices such as leadership, communication, and technology adoption. Official certification exam voucher is provided upon completion, ensuring professional growth and measurable results. Contact us now to partner with Averest Training in order to bridge the gaps in your workforce and unlock the full potential of your team.
Schedules
4 Days,
09:00 - 17:00,UTC +03:00,
Dubai, UAE Dubai, United Arab Emirates
4 Days,
09:00 - 17:00,UTC +03:00,
Istanbul, TR Istanbul, Turkey
4 Days,
09:00 - 17:00,UTC +03:00,
Certified Governance of Enterprise IT (CGEIT) Training Course Content
.
+
Module 1 Governance Framework.
Components of a Governance Framework
Organizational Structures, Roles, and Responsibilities
Strategy Development
Legal and Regulatory Compliance
Organizational Culture
+
Module 2 Technology Governance.
Governance Strategy Alignment with Enterprise Objectives
Strategic Planning Process
Stakeholder Analysis and Engagement
Communication and Awareness Strategy
Enterprise Architecture
Policies and Standards
+
Module 3 Information Governance.
Information Architecture Workshop
Information Asset Lifecycle
Information Ownership and Stewardship
Information Classification and Handling
+
Module 4 IT Resource Planning.
Sourcing Strategies
Resource Capacity Planning
Acquisition of Resources
+
Module 5 IT Resource Optimization.
IT Resource Lifecycle and Asset Management
Human Resource Competency and Development
Management of Contracted Services and Relationships
+
Module 6 IT Performance and Oversight.
Performance Management
Change Management
Governance Monitoring and Reporting
Quality Assurance
Process Development and Improvement
+
Module 7 Management of IT-Enabled Investments.
Business Case Development
IT Investment Management and Reporting
Performance Metrics Process Development and Improvement
FAQs About Certified Governance of Enterprise IT (CGEIT) Training
What are the major principles adopted by COBIT?
Maintains regulatory compliance for organisations. Increases efficiency and productivity across the enterprise. Safeguards companies' information systems. Alignment of the goals of the IT department with the overall business goals of the organization.