Certified Data Privacy Solutions Engineer (CDPSE) Training
Accredited by ISACA
The ISACA Certified Data Privacy Solutions Engineer (CDPSE) course focuses on validating professionals' technical skills and knowledge in order to assess, build, and implement comprehensive privacy solutions. After obtaining this certificate, you will be able to solve technical privacy issues; as a result, your company will have qualified privacy engineers who will create and enforce resolutions to reduce risks and improve efficiency. To pass the CDPSE certification exam, you must understand three domains: privacy governance, privacy architecture, and data life cycle.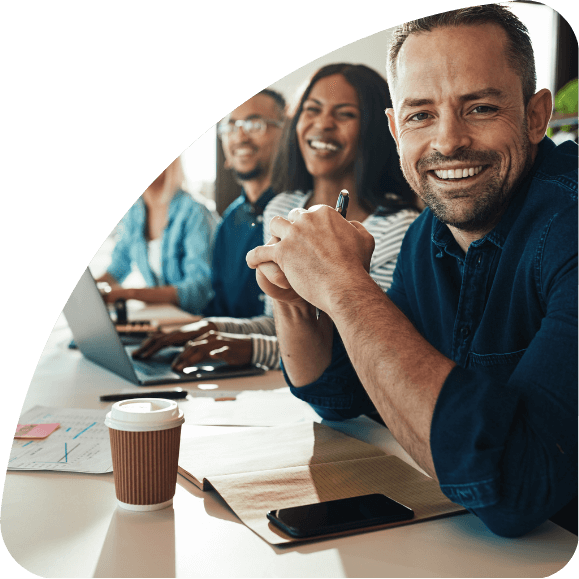 Certified Data Privacy Solutions Engineer (CDPSE) Training Overview
The Certified Data Privacy Solutions Engineer (CDPSE) credential verifies the technical knowledge and abilities necessary to analyze, create, and execute complete privacy solutions. CDPSE holders can compensate for a lack of technical privacy abilities by ensuring that your firm has skilled privacy technologists who can create and execute risk-reduction and efficiency-improving solutions. Averest offers CDPSE test preparation services like as group training, self-paced training, and study materials in several languages to help you prepare for your certification exam.
Validate your experience and ability to work cross-functionally with legal, policy, database administrators, engineers, software developers, and back-end and front-end experts.
Affirm your skills in understanding compliance requirements and their ability to implement the proper privacy controls.
Focus on technical implementation and privacy best practices.
Course Key Features
ISACA CRISC Exam Voucher
ISACA CRISC Exam Prep Tool
ISACA CRISC Review 7th Edition Manual (eBook)
Official ISACA Curriculum
Training Options
4-days in-class training
Official ISACA Curriculum
Pre-course consultation
After-course instructor coaching benefit
Highly experienced instructor(s)
Post-course follow-up
All related Averest's quality control tools and required stationary
5 or 4 stars training venue
Pay later by invoice -OR- at the time of checkout by credit card
Continuous learner assistance and support
4-day instructor-led training course
Live, online classroom training by top instructors and practitioners
Official ISACA Curriculum
One-on-one after-course instructor coaching
Pay later by invoice -OR- at the time of checkout by credit card
Continuous learner assistance and support
A highly customized Corporate Training service designed exclusively for corporate employees and teams. Our training programs are meticulously planned and executed to fill knowledge and experience gaps, helping organizations achieve their business goals. With a comprehensive assessment and tailored curriculum, our experienced trainers deliver modules in areas of accreditation requirements as well as complementary practices such as leadership, communication, and technology adoption. Official certification exam voucher is provided upon completion, ensuring professional growth and measurable results. Contact us now to partner with Averest Training in order to bridge the gaps in your workforce and unlock the full potential of your team.
Schedules
Istanbul, TR Istanbul, Turkey
4 Days,
09:00 - 17:00,UTC +03:00,
London, GB London, United Kingdom
4 Days,
09:00 - 17:00,UTC +03:00,
Dubai, UAE Dubai, United Arab Emirates
4 Days,
09:00 - 17:00,UTC +03:00,
Certified Data Privacy Solutions Engineer (CDPSE) Training Course Content
.
+
Module 1 Privacy Governance.
Governance
Personal Data and Information
Privacy Laws and Standards across Jurisdictions
Privacy Documentation
Legal Purpose, Consent and Legitimate Interest
Data Subject Rights Management
Roles and Responsibilities Related to Data
Privacy Training and Awareness
Vendor and Third-party Management
Audit Process
Privacy Incident Management
Risk Management
Risk Management Process
+
Module 2 Privacy Architecture.
Infrastructure and Cloud Computing
Remote Access and Endpoints
System Hardening
Secure Development Life Cycle
Applications and Software
Application and Software Hardening
APIs and Services
Tracking Technologies
Technical Privacy Controls
Communication and Transport Protocols
Encryption, Hashing and De-identification
Key Management
Monitoring and Logging
Identity and Access Management
+
Module 3 Data Lifecycle.
Data Purpose
Inventory and Classification
Data Quality
Flow and Usage Diagrams
Use Limitation
Analytics
Data Persistence
Data Minimization
Migration, Storage, Warehousing
Retention and Archiving
Data Destruction