Certified Agile Process Owner (CAPO) Training
Accredited by DevOps Institute
A person who is responsible for the performance of a process and for ensuring that the process produces value for the stakeholders in the process is called a "process owner." Process owners are responsible for managing the needs of process stakeholders, translating those requirements into performance targets for the process, and supervising the whole lifecycle of process design and improvement.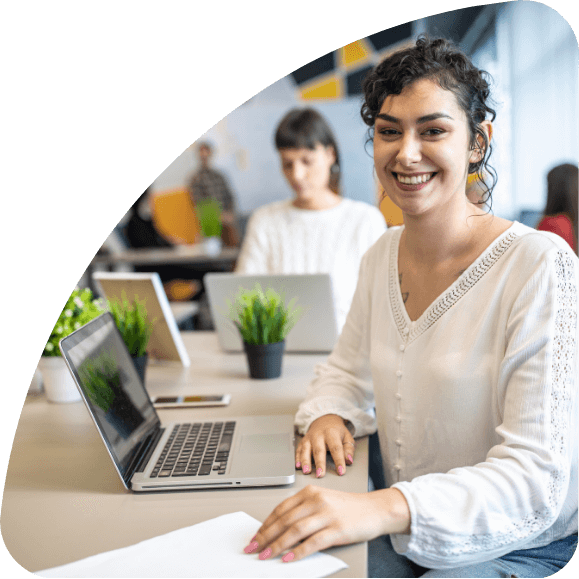 Certified Agile Process Owner (CAPO) Training Overview
This course outlines process owner roles and trains a process owner to manage the design, reengineering, and improvement of ITSM processes, especially Agile Service Management. Participants will learn how to use Agile and Lean ideas and techniques to implement a "just enough" approach and continuously align process performance with overall company objectives.
Controlling and prioritizing a processing backlog.
Process performance should be monitored and measured.
Perform process audits and find areas for improvement.
Work with process stakeholders and other process owners to achieve your goals.
Manage the creation and improvement of Agile processes.
Handle the activities of organizational transformation.
Course Key Features
The exam is included as part of the certification process.
Carry along some example papers, templates, tools, and strategies with you while you go through your post-training. Access to additional forums and knowledge sources, as well as membership in the DevOps Institute.
Take part in one-of-a-kind activities that are geared at putting your knowledge into practice.
Training Options
2-day in-class training
Official DevOps Institute Curriculum
After-course instructor coaching benefit
Exam voucher included
Pre-course consultation
Highly experienced instructor(s)
Post-course follow-up
All related Averest's quality control tools and required stationary
5 or 4 stars training venue
Continuous learner assistance and support
2-day instructor-led training course
Live, online classroom training by top instructors and practitioners
Official DevOps Curriculum
After-course instructor coaching benefit
Exam voucher included
One-on-one after-course instructor coaching
Pay later by invoice -OR- at the time of checkout by credit card
Continuous learner assistance and support
A highly customized Corporate Training service designed exclusively for corporate employees and teams. Our training programs are meticulously planned and executed to fill knowledge and experience gaps, helping organizations achieve their business goals. With a comprehensive assessment and tailored curriculum, our experienced trainers deliver modules in areas of accreditation requirements as well as complementary practices such as leadership, communication, and technology adoption. Official certification exam voucher is provided upon completion, ensuring professional growth and measurable results. Contact us now to partner with Averest Training in order to bridge the gaps in your workforce and unlock the full potential of your team.
Schedules
2 Days,
09:00 - 17:00,UTC +03:00,
Dubai, UAE Dubai, United Arab Emirates
2 Days,
09:00 - 17:00,UTC +03:00,
Istanbul, TR Istanbul, Turkey
2 Days,
09:00 - 17:00,UTC +03:00,
Certified Agile Process Owner (CAPO) Training Course Content
.
+
Module 1 Introduction to Agile Process Ownership.
Understanding the importance of processes
Recognizing the significance of Agility
Exploring the role of the process owner
+
Module 2 Basics of process design.
Fundamentals of designing effective processes
Identifying the elements of a process
Responsibilities of a process owner
+
Module 3 Skills and qualities of a process owner.
Knowledge, skills, and attributes required for process ownership
Selecting an appropriate process owner
Related roles and their relationships
+
Module 4 Characteristics of agile processes.
Essential traits of an agile process
Foundations of agile methodologies Introduction to scrum
Basics of agile service management
+
Module 5 Designing agile processes.
Creating and managing a process backlog in an agile context
Utilizing user story mapping techniques
Prioritizing and maintaining the process backlog
Executing process design sprints
The role of the process owner in sprint events
Implementing agile processes
+
Module 6 Improving agile processes.
Aligning processes with strategic objectives
Applying CSI sprints and the Plan-Do-Check-Act (PDCA) cycle
Sustaining and maintaining process improvements
Assessing the maturity of processes
Implementing effective process enhancements
+
Module 7 Measurement and performance.
Measuring the value of agile processes
Demonstrating the value of process improvements
Understanding leading and lagging performance indicators
Critical success factors and key performance indicators
Managing service level agreements (SLAs) and operational level agreements (OLAs)
Conducting measurement reviews
Communicating process performance