ISO/IEC 27001 Foundation Training
Accredited by PECB
ISO/IEC 27001 Foundation course teaches you the fundamentals of implementing and managing an ISO/IEC 27001 Information Security Management System. Throughout this training session, you will learn about ISMS policy, procedures, performance metrics, management commitment, internal audit, management review, and continuous improvement. You may sit for the test and apply for the "PECB Certified Holder in ISO/IEC 27001 Foundation" certification after finishing this course. A PECB Foundation Certificate demonstrates that you have a basic understanding of the methodology, requirements, structure, and management strategy.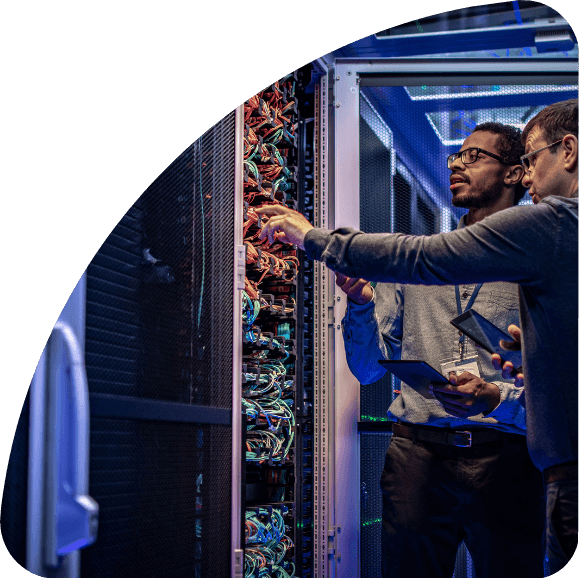 ISO/IEC 27001 Foundation Training Overview
ISO 27001 is a certification standard for information security management that incorporates security requirements in the form of policies, procedures, and technological controls. After all of the standard's criteria have been met, the business may choose to undergo an ISO 27001 audit in order to get the ISO 27001 certificate.
Recognize the components and functions of an Information Security Management System (ISMS)
Recognize the interdependence between ISO/IEC 27001, ISO/IEC 27002, and other standards and legal frameworks.
Recognize the methodologies, standards, procedures, and strategies utilized for ISMS implementation and management.
Course Key Features
Exam voucher is included.
Self-paced training that works around your schedule
Training Options
4-day in-class training
Official PECB Curriculum
Exam voucher included with course tuition
Pre-course consultation
After-course instructor coaching benefit
Highly experienced instructor(s)
Post-course follow-up
All related Averest's quality control tools and required stationary
5 or 4 stars training venue
Continuous learner assistance and support
4-day instructor-led training course
Live, online classroom training by top instructors and practitioners
Exam voucher included with course tuition
Official PECB Curriculum
After-course instructor coaching benefit
Exam voucher included with course tuition
One-on-one after course instructor coaching
Pay later by invoice -OR- at the time of checkout by credit card
Continuous learner assistance and support
A highly customized Corporate Training service designed exclusively for corporate employees and teams. Our training programs are meticulously planned and executed to fill knowledge and experience gaps, helping organizations achieve their business goals. With a comprehensive assessment and tailored curriculum, our experienced trainers deliver modules in areas of accreditation requirements as well as complementary practices such as leadership, communication, and technology adoption. Official certification exam voucher is provided upon completion, ensuring professional growth and measurable results. Contact us now to partner with Averest Training in order to bridge the gaps in your workforce and unlock the full potential of your team.
Schedules
No results found for selected filters.